Ok, here is the beginning of making my dad's quilt. I started off with my fabric choices for the quilt I wanted to make him.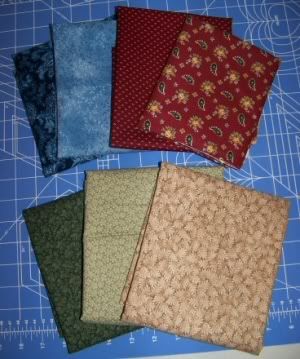 So then I found the ohio star square and really liked the way it looked!

So I designed how I wanted his quilt to look in my paint shop pro program. It took me 3 hours to get it right!!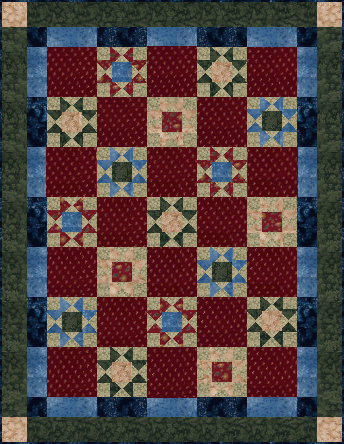 Now when you see the squares I made LOL I messed up and put the red center in the blue star points. When I realized that I had done it backwards, I said "oh well!" (I was NOT taking it out when it looked so good!) and changed my colors around then what is shown in the pattern I made.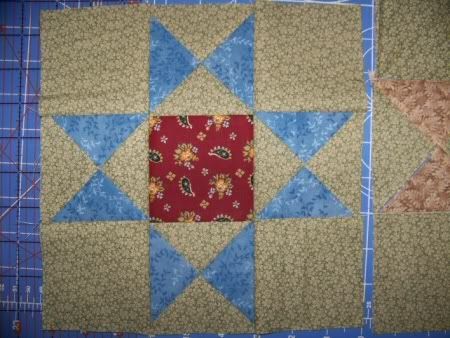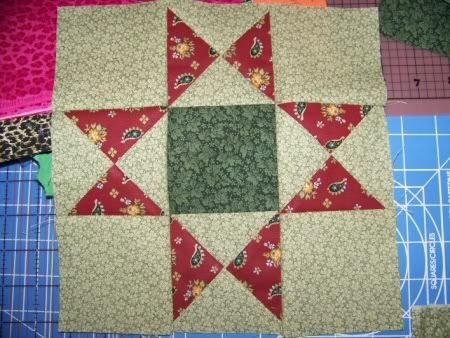 I finally realized that I should cut up all my squares first and then cut all of my triangles together and sew them one right after the other (still connected to save on thread - a trick I learned from my quilting teacher in class!), and then putting each square together after that was easy!
Here are the two strips when sewn together: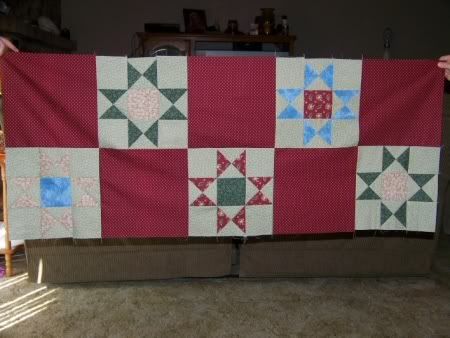 And then here is the most recent progress made. You can see in the left bottom corner, my points dont match up there. So looks like I will have to pull that piece out and reposition it to work right.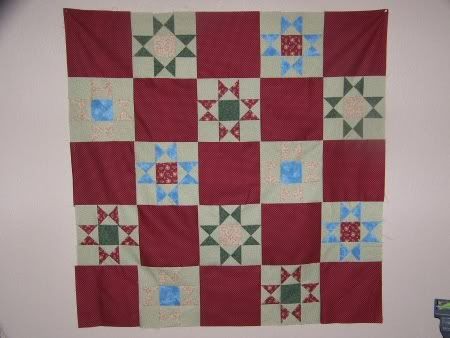 I only have two more strips to do and sew on, then my borders and Im done! I will be giving this to my quilting class teacher for her to quilt for me.
And then it's on to my next quilt - the fun one for my 7 yr old!! I may need help in deciding which square to do, or if I should do different squares to match her personality, with the different pinks and orange colors.