I LOVE quilting! My best friend and I started going to quilting class 3 weeks ago. We've been to 4 classes so far and we have really taken off!
I had always told myself that I would learn to quilt sometime in my 30's. I crochet mostly, then I learned to sew a few pieces of clothing. My friend called me and said there is a FREE quilting class right here in town! I was so excited! My birthday was in a couple of weeks, turned 30!, so for me - it was great timing!
We are learning different square designs. Our first square project was the Churn Dash. We are making a 4x4 lap quilt, with each square 12" finished. Well, my friend and I have a different plan in mind and will be making extra squares to get ourselves a full quilt!
Here is my first square made: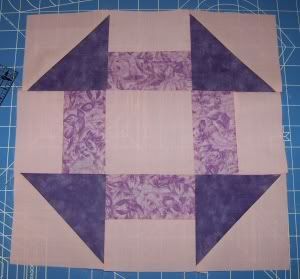 I was so happy with myself! I thought it turned out really really cute - until I went to class the next week and saw everyone else's! Mine looked really plain compared to theirs SO here is my next square I made which I am much happier with: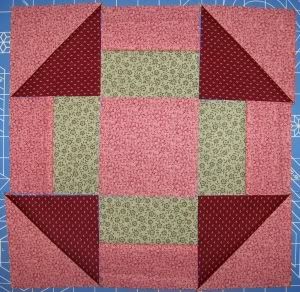 It goes much better with my log cabin square!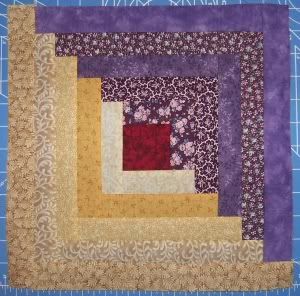 I got so excited with quilting, that I am making my dad a quilt now! I will post progress photos in another post. It's coming along quite well! Only 5 more star squares to create, then the border and Im done with the quilt top!